All Things Hair | Unilever
In the world of hair care, the experts at All Things Hair Brazil, in collaboration with Unilever, have embarked on a creative journey to showcase the hydration and nourishment qualities of some well-known brands, including Dove, Tresemme, Nexus, and Love Beauty & Planet. Through a combination of photography stills and motion, we've captured the essence of these products in a unique and engaging way.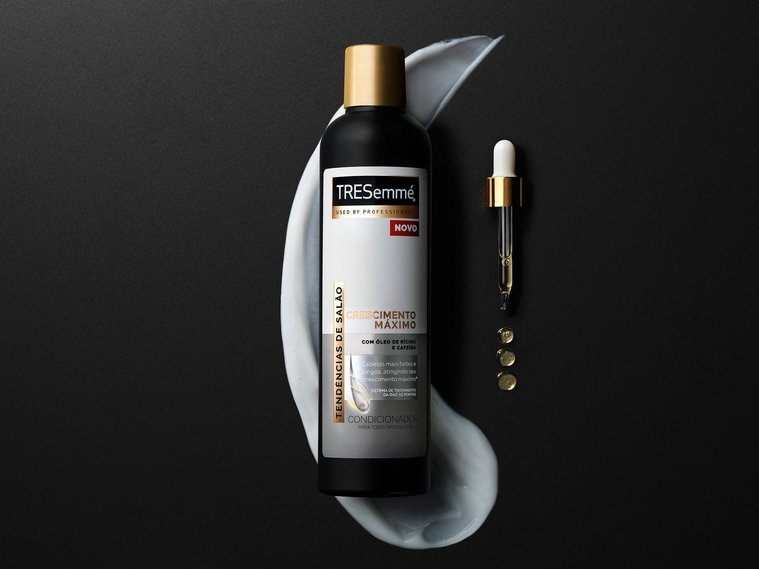 Tresemme: Bringing Textures to Life
Next up is Tresemme, a brand synonymous with hair care expertise. The team focused on bringing textures and ingredients to life in a graphic style. This creative approach added a new dimension to Tresemme's hydration and nourishment qualities, making their products stand out in a visually captivating manner.
Dove: A Dive into Hydration
The journey begins with Dove, a brand known for its quality and effectiveness. The team at All Things Hair Brazil took a refreshing approach by combining real textures with ingredients to showcase the energy and essence of Dove products. What sets this shoot apart is the use of the actual products themselves, letting their quality speak for itself. A standout moment from the shoot was the tank image, which beautifully captured the idea of energy through bubbles and water, immersing us in the environmental character of Dove's hair products.
Nexus: Making Products Sing
Nexus, another beloved brand in the hair care world, took centre stage in this creative endeavour. The team's goal was clear: make the products sing. Collaborating with Olive Clifford and her nuanced design work, they created undulations, ripples, bubbles, and swirls that brought Nexus products to life in a way that was both fun and engaging.

Love Beauty & Planet: Illuminating Richness and Conditioning
The spotlight turns to Love Beauty & Planet. Delving deeper into their creative process, the team emphasised lighting as a means to highlight the richness and conditioning properties of the products. This approach added depth to the visuals and showcased the brand's commitment to providing nourishment and hydration.
In conclusion, this collaborative effort between AllThingsHairUK and Unilever has resulted in a captivating visual journey through the world of hair care. By combining photography stills and motion, they've successfully captured the essence of these brands, highlighting their hydration and nourishment qualities in a way that's both innovative and engaging. These images and sequences speak volumes about the dedication and creativity behind these beloved hair care products.